How to Assemble Louverdrape Cellular Shade Cord Locks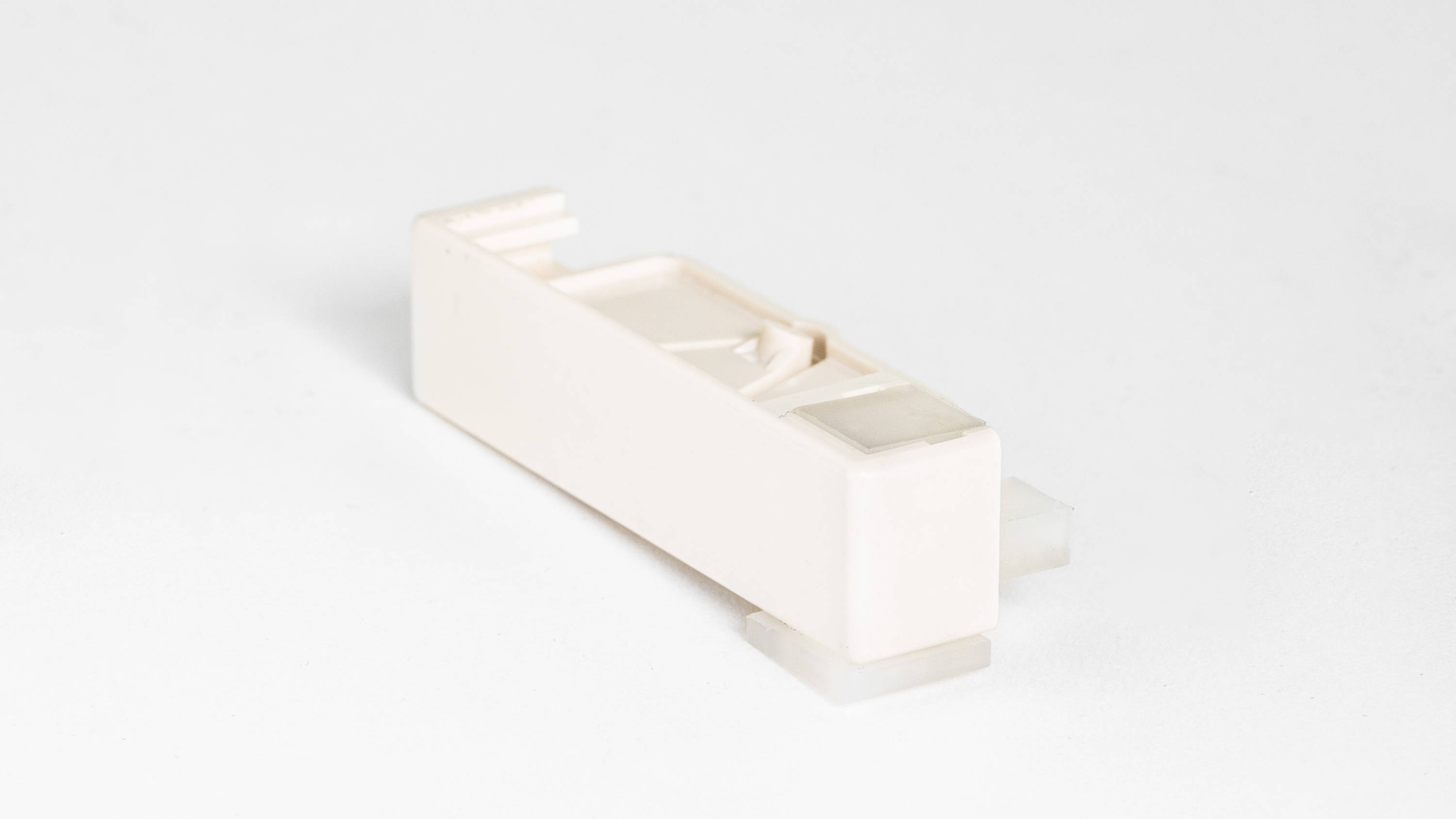 Introduction
Learn how to assemble new cord locks ordered from Fix My Blinds.
Your cord locks will arrive unassembled. You can assemble it for use on either the left or right side. It's much easier to put the string through the lock when it is unassembled.
To put in a new cord lock, your shade will have to be down out of the window and laying on a work surface. Pull the shade all of the way up and hold it together with rubber bands if needed. Remove all tassels and condensers off the string as needed.
These cord locks come in two sizes, but use the same internal parts. The small lock measures about 1 ¾" and the large lock measures about 2 ½".
Needle Nose Pliers
---
Step 1 – Open and separate the cover, plastic insert with attached smooth metal roller and rough, knurled metal roller.

The smooth roller inside the insert may move from side to side, but once the insert is in the cover it will stay in place. If the smooth roller has fallen out of the insert, simply snap the smooth roller into the groove on the plastic insert.
---
Step 2 – Thread the lifting strings from your shade through the grooved portion of the insert, over the smooth roller and out the large hole.

---
Step 3 – Determine which side of the shade the cord lock is located on the shade, the left or right. This will determine how you position the insert inside the cover. In this guide we show you how to assemble a cord lock used on the left side of a shade.

---
Step 4 – Lay the cover down and lay the knurled roller in the open area. Since the roller is so small, it is helpful to use a small set of needle nose pliers or tweezers. Make sure that the knurled roller is laying completely flat on the lock cover.

---
Step 5 – Then, take the insert with the string already threaded on it and snap it down over the top of the knurled roller. If the knurled roller comes out, just reposition it and try again. Since the parts are so small, it may take several tries to get this lock insert seated with the knurled roller in place.

Make sure that the insert is pushed in completely to the cover. You'll hear and feel a snap.

Keep in mind this for a left side cord lock. If your lock is used on the right side you will rotate the insert so the large opening faces up.
---
Step 6 – If the lock is assembled properly, the knurled roller will be able to move up and down. The string goes between the rollers.

Once the lock is assembled, you simply insert it back into the top rail of your shade. Be sure that the small piece snaps into the hole on the top of the headrail.