Join over 1,000,000 people that have fixed their blinds!
"I was able to locate and order my part from the detailed parts list. I received the correct part in 2 business days. With the help of the online repair video, I had the blind fixed in 5 min. Big help to avoid costly replacement."   - Michael B.
What type of blind do you need to fix?
Helpful Resources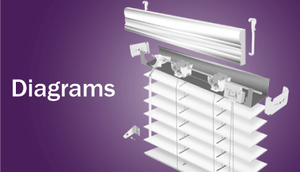 All blinds work a little bit differently. Our diagrams label all of the parts so you can quickly identify what you need!